Self Defence Queensland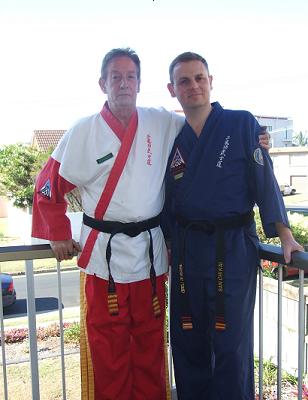 Peter McInnes 0419 716 296
Free Training for Military Veterans, QAS, QFES, QPS (conditions apply)  in Honour of Grandmaster Mal Lomax-Vietnam Veteran!
Instructor Finder App - https://itunes.apple.com/in/app/maia/id869238255?mt=8

Australian College of Sports Development Affiliate
http://www.acsd.com.au/index.php
Government Accredited Coach (N.C.A.S.) since 1991
San Chi Kai Queensland Head Instructor since 2001
Fully Insured with Martial Arts Industry Association (M.A.I.A.)
Martial Arts Industry Association (M.A.I.A.) Member since 2008
Australian Kung Fu/Wu Shu (AKWF) member since 1992
Australian Kung Fu/Wu Shu Queensland President from 2009-10
Tertiary Qualified
National Code of Conduct compliant
Child Safety Policy compliant
Risk Management Policy compliant
World Karate Union Hall of Fame (WKU) Inductee 2006
Australasian Martial Arts Hall of Fame (AMAHOF) Inductee 2006
Karate For Christ International (KFC) member since 2006
Grace Martial Arts Fellowship (GMAF) member since 2006
International Self Defence Association (ISDA) member since 2009
International Association of Martial Arts (IAMA) Life-Member
Self Defence Queensland Black Belt 8th Degree

Senshi Ryu Do Black Belt 5th Degree
Kyushokan Martial Arts Academy Black Belt 5th Degree

Ma Chung Lama Pei Kung Fu Gold Sash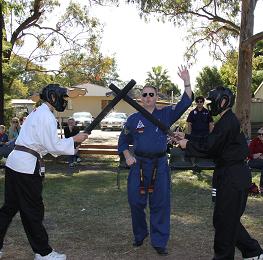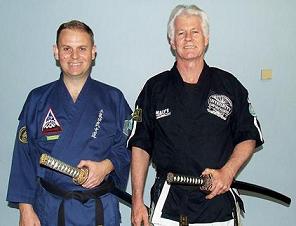 30 Mary Street, Scout Hall, Birkdale QLD 6:30 - 8pm
Self Defence classes Thursday nights
Practical self defence routine practice
San Chi Kai as taught by Soke Mal Lomax
I teach practical skills and drills, which are competency based for promotion through the ranks. Other system ranks recognised. I honour Grandmaster Mal Lomax Legacy by teaching his system to others as he appointed me to do.
Next Tournament is at:
Australian Martial Arts Championships 2018
Morayfield Sport & Event Centre, Morayfield Road, Morayfield

Round 1 (11 March), Round 2 (22 July), State Titles (21 October), National Titles (8 - 9 Decemember)
Visit the official Australian Martial Arts Championships website at http://www.wmachampionships.com/tournaments/australia